Process Simulate
PENTRU PROGRAMARE ROBOȚI ȘI AUTOMATIZARE
Process Simulate: În căutarea unei soluții pentru reducerea riscului de modificări în fabricație?
Process Simulate vă ajută să validați virtual planurile de asamblare, de la concept la începerea producției, pentru eliminarea riscurilor.
Reduce riscul de modificare a producției și întârzieri în implementare

Reduce timpul de planificare cu ajutorul instrumentelor de simulare și validare
Reduce costul pentru schimbări prin detectarea și comunicarea din timp a problemelor legate de design de produs
Asigură procese ergonomice în afara pericolului
Alege cea mai bună metodă de producție prin simularea mai multor scenarii de fabricație
Lansări mai rapide
Cu Process Simulate lansările în producție sunt mai rapide, iar calitatea mai bună. Acesta are capacitatea de a utiliza datele 3D ale produselor și resurselor pentru a realiza validarea digitală, optimizarea și punerea în funcțiune a proceselor complexe de fabricație.
Process Simulate este pe deplin integrat cu platforma Teamcenter. Astfel, acesta permite inginerilor de producție să reutilizeze, să creeze și să valideze procesele de fabricație. Process Simulate facilitează simularea proceselor de asamblare, operațiilor umane și procedurilor mecanice cu instrumente, dispozitive și roboți industriali.
Process Simulate Assembly and robotic path planning
Process Simulate Human
Process Simulate Weld Tool
Process Simulate Roboticcs
Process Simulate Commissioning
OLP for KUKA, FANUC, ABB
Partener Siemens specializat în Smart Manufacturing
cu peste 10 ani experiență
The team Digital Twin are experiență în furnizarea de soluții și suport pentru programare de roboți industriali în România. Am învățat și evoluat împreună cu clienții noștri, iar acum avem responsabilitatea de a fi partenerul Siemens Industry Software în România.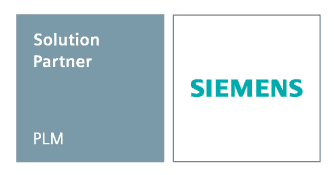 Studii de caz și povești de succes
VOLVO
KUKA
SKODA
COMAU
Interesat de Process Simulate?